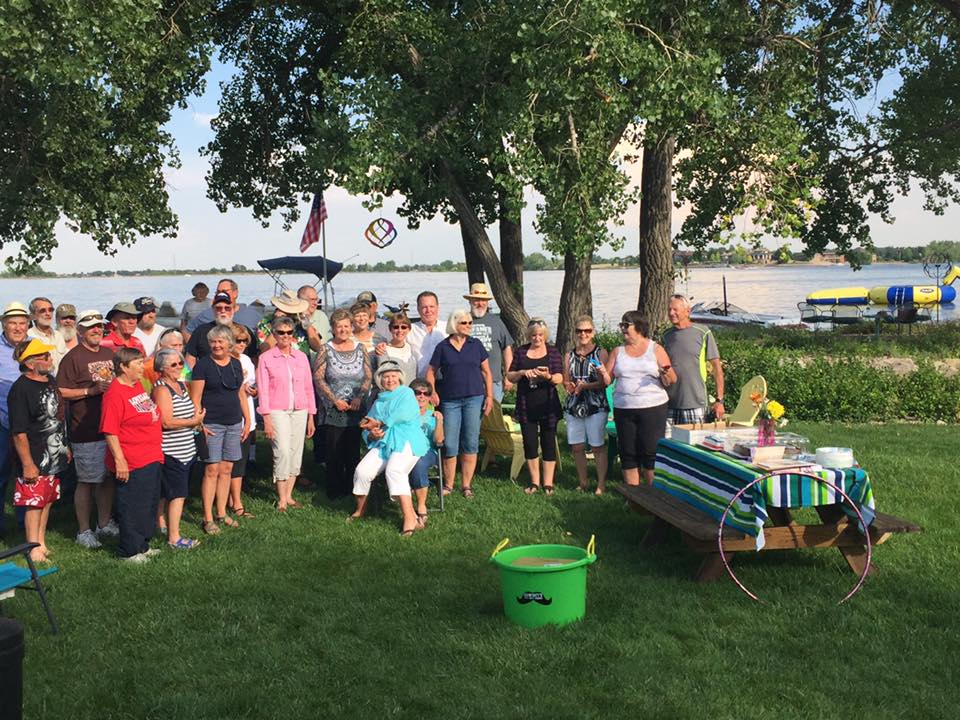 If you weren't there, we missed you!

Thank you, Diane Mcinturff for the images below – if anyone else has pics, please share. Thank you Ann for sharing your wonderful spot in paradise on the shores of Horseshoe Lake – not to mention the boat rides and water toys. The food was incredible – what chef's we have!
What a class! If anyone would like to add a message, fill in the contact form below – we always want to hear from you.

"They Say It's Your Birthday"
The Class of 65 turns 70 in 2017
Birthday Party!
Yup, the committee is back hard at work to keep us together!
Fill in the form below to receive additional details about our
70th Birthday Party
WHEN: JULY 8, 2017 Saturday
TIME: 1:00 PM until whenever
(Anne says the sunsets are awesome that time of year over Horseshoe Lake!)
BBQ picnic served between 3:00 PM – 4:00 PM (THERE WILL BE PLENTY TO EAT!)
(Check Your email after you hit submit.)
Save
Save
Save
Save