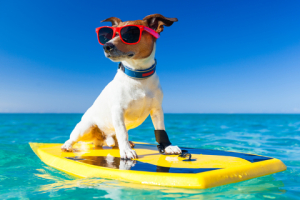 Please Help!
We want to be sure to include as many of our classmates as possible in our class reunions and in our online class booklet. Please be sure to check your listing, in the Class Directory
If you are listed below, that means we may have tried to contact you but have not been successful. If you would like to be included, please fill out this questionnaire. We will keep your information safe. Click Here
If you know the address, email address or have any information about how we can contact these people, please click here to use the Contact Form . Thank you for your help.
Atkins, Bonnie Ann HERSH
Brown, Terry
Callan, Edward Otto (Ned)
Cordes, Estella Mae HAINES
Culver, Vern
Denny, Susan Leigh (Sue) BASHFORD
Eakins, Kathy
Franzen, Thelma Jean NILES
Garcia, Esther Marie GUERRERO
Gonzales, Floyd
Grebe, Bonnie Jean
Grimes, Linda Louise NEILL
Hagedorn, Lois
Holiday, Allen
Hughes, Barbara Diane DICKENSEN
Hummell, Jerry
Iddings, Cheryl Jean THURMAN
Johnson, Timothy David (Tim)
Jones, Janet Lorraine HEIN
Kottwitz, Sherrl Renae (Sherry)
Lebsack, Joyce Lavonne LEBSACK
Maher, Sharon
McMullin, Donald Richard (Don)
Melton, David
Moffat, Elizabeth Ann (Betty) CHAPPELL
Moore, Karen
Moritz, Rodney Allen (Rod)
Novak, Pam BRYANT
Pain, Keith Irwin
Peterson, Raymond Lewis (Ray)
Piacentino, Kathleen Diane (Kathy) McCARTHY
Proctor, Larry Steven
Rider, Paula Jean RIDER
Rierson, Rita Marie DENNY
Roblin, Mike
Snook, Sharon Lynn PARKER
Smith, Robert
Sommerfeld, Rickey Albert
Thrush, Cynthia Lou (Cindy) THRUSH
Tomson, Larry Allen
Weitzel, Linda SHIPLEY
Woods, Karen Elaine (Kari)