Jerky Jointed Juniors….do you recognize anyone? This was Rag Day 1964.
Do you have images of skits? Send them to me so that I can post them. Let's see how many we can find.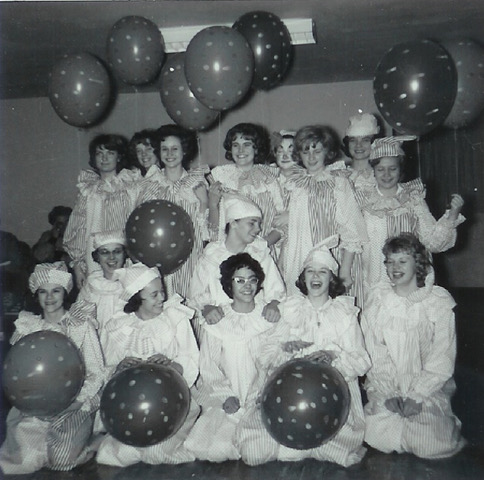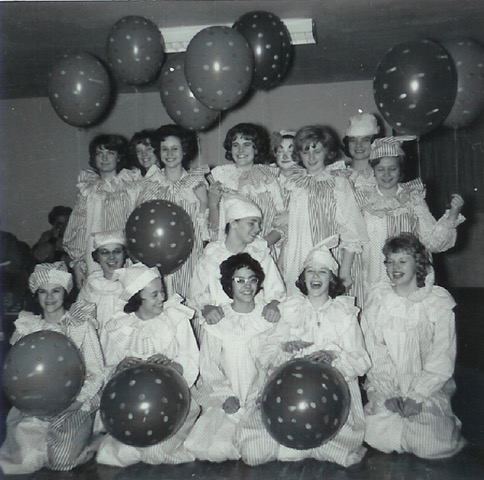 First row left to right – Janet Hein, Gloria Thornton, Gloria Adame, Sharon Imel?, Devera Stroh

Second row – Kathy Hirsch, Fran Greenwalt

Third row – Estelle Haines, Kari Woods?, Karen Schwindt?, Janice Geist?, Connie Jo Wacker, Mimi Fancher, Lucy Versteeg, Becky Cuney, Kathy Robbins?.

If you see it differently, please help!

Email them to Doug….you most likely have his email address.
Thanks!