Our website, LovelandVeteransPlaza.org, is up and running and we have been receiving more donations there as well as receiving checks in the mail at Loveland Veterans Plaza, 1917 Riverview Drive, Berthoud, CO 80513. To everyone that has donated, thank you! These donations are important to our success. Public awareness remains a challenge, so continue to tell your friends, neighbors and family about the plaza. Public awareness brings in donations. From those registrations we will keep you notified of our progress and upcoming events. We also have a Facebook page, Loveland Veterans Plaza. Please visit Facebook and invite friends to like it and feel free to share it.
Thank you to everyone who was able to come to the Loveland Veterans Plaza Fundraiser at the open house of Frank Ward's Diorama collection. Thank you Fay and Dee Neal for hosting this outstanding event. You all made it an amazing success. We were also thankful for the beautiful spring like day which allowed more people to attend. If you were unable to attend, we will let you know if we are able to do it again later this year.
Among other donations received Wyatt Wet Goods and Dennis and Mat Dinsmore sponsored an auction event at their store to benefit nonprofits in the area. Many thanks to them for their generous donation of $13,500. Loveland Elks Club also made a significant donation to our organization with the commitment for future support of the Loveland Veterans Plaza..
We have another fund raising event coming up on May 13th. Craig Campbell, joined by his wife Mindy (Ellis) will perform at the Ellis Event Center. The information for the event is listed below:
Join us May 13, 2023 for a live performance by Nashville recording star Craig Campbell joined by his wife Mindy.
ELLIS EVENT CENTER, 2331 ELLIS RANCH LANE, LOVELAND, COLORADO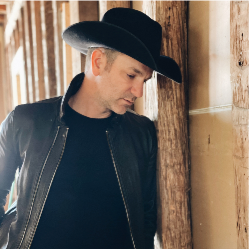 Dinner catered by White Paper BBQ Doors open at 5:00 pm
Dinner served promptly at 6:00 pm Age 21 and over only
TICKETS: $78.00 – MUST BE PURCHASED BY APRIL 30th PROCEEDS TO BENEFIT LOVELAND VETERANS PLAZA
BUY TICKETS NOW USING THIS LINK
Also, please like our Facebook page, Loveland Veterans Plaza, to see current updates and pictures of our events. We'll keep you posted as additional things happen. Keep spreading the word and with all of your help we will make the Loveland Veterans Plaza a reality.
Your Veterans Plaza Committee