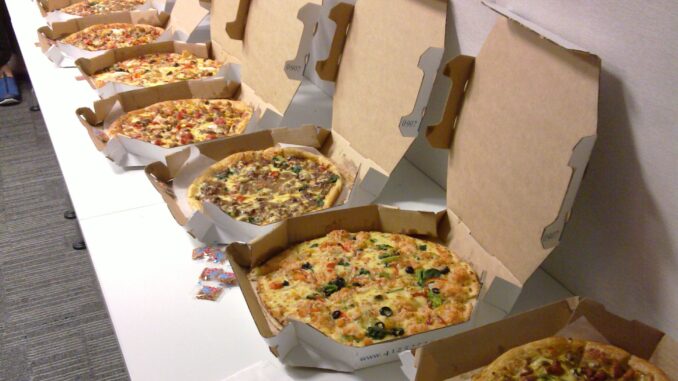 Have all of you just about had it up to here with the "do this, don't do that" on the covid thing? Well, let's get together for some pizza and do some catching up with each other.
Sandy Irby has reserved the picnic shelter (includes a restroom that flushes with running water 😁) at Centennial Park, near the corner of 1st street and Taft Ave from 3:00 PM to 7:00 PM on Friday, September 17th, the same day as the LHS Homecoming game between the Windsor Wizards and the LHS Red Wolves (ugh, that just isn't right). The game will be at Ray Patterson Field at Thompson Valley High School.
Centennial Park | Parks & Recreation Facilities (Map) | City of Loveland (lovgov.org)
Pizza will be ordered around 4:00 PM. Water, plates, etc. will be provided.
And, please, anyone who would like to bring a salad or dessert dish to share with the rest of us, that would be greatly appreciated. (Of course, Sandy will grace us with her famous cookies.)
For those who would like to attend the Homecoming game, free Golden passes (for 65 and older) are available at the Thompson School District building at 800 S Taft (Taft and Carlisle). (We would have picked up a bundle of them but individual pickup is required) Senior tickets are $5.00 at the entrance if you don't want to bother for a Golden pass.
Please RSVP to Sandy Irby at irbysandyl@gmail.com by end of day September 10th.
Looking forward to seeing many of you there.
Doug