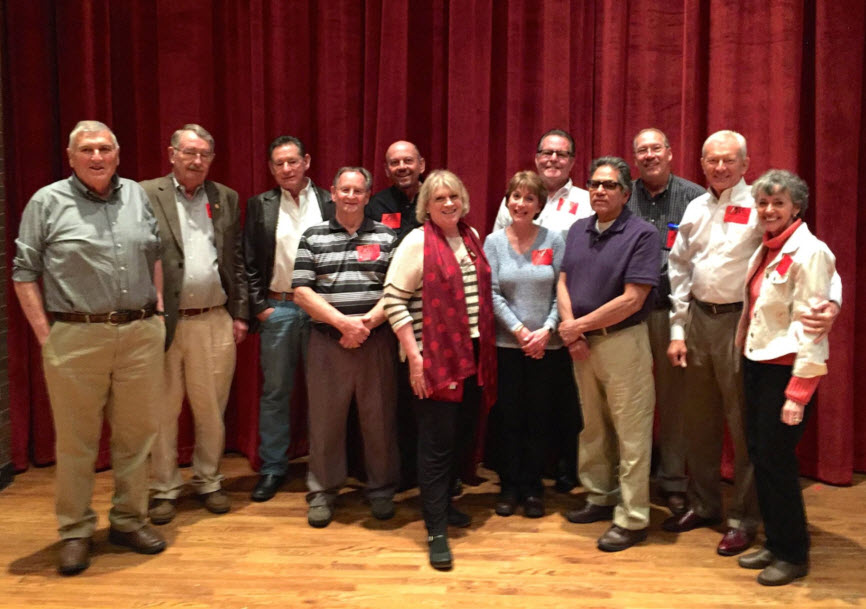 Sergeant Major Harold Johnson, the JROTC instructor at LHS, has emailed me asking if our Class of 1965 would be interested in doing another LHS History Panel like we did in March of 2016. He said all of his Social Studies teachers are requesting another "seminar" because they had a lot of good feed from the one we did last year. So please respond back to me if you would be interested in being on the panel or need more information.
Harold says he will be using the same format as last time –
+ held in the LHS auditorium,
+ 50 to 100 students meet in the auditorium each class period starting at 7:15 AM, ending at 1:30 PM (last year it went all day)
+ students ask questions about what life was like living in Loveland and as an LHS student in the 60's,
+ what it was like serving in the military during the height of the Vietnam War era,
+ Brad Hoopes, an LHS graduate and local historian/author, will MC as last time,
+ lunch will be provided from Noodles and Company.
This event is scheduled for Friday, May 5th. So far there are three or four classmates from the Class of 1966 set to be on the panel (and possibly more) as they prepare for their 50th reunion in September (which we plan to crash).
We had a great time being a part of this event last year and obviously the faculty and students enjoyed it as well. And it is another good opportunity for us to be connected with LHS, the faculty and the students. There were 13 on the panel last year.
Please email me by end of day Tuesday, May 2nd if you would like to be included on the panel, and please included a brief bio on yourself that I will forward to Harold prior to the event. And please email me with any questions you may have.
Thanks everyone.
Doug Margheim